We're building a movement towards climate justice in Alberta.
Climate Justice Edmonton is a collective committed to social, environmental and climate justice. We seek to empower individuals and communities to take action on climate change, support Indigenous resistance, and challenge harmful corporate and political practices.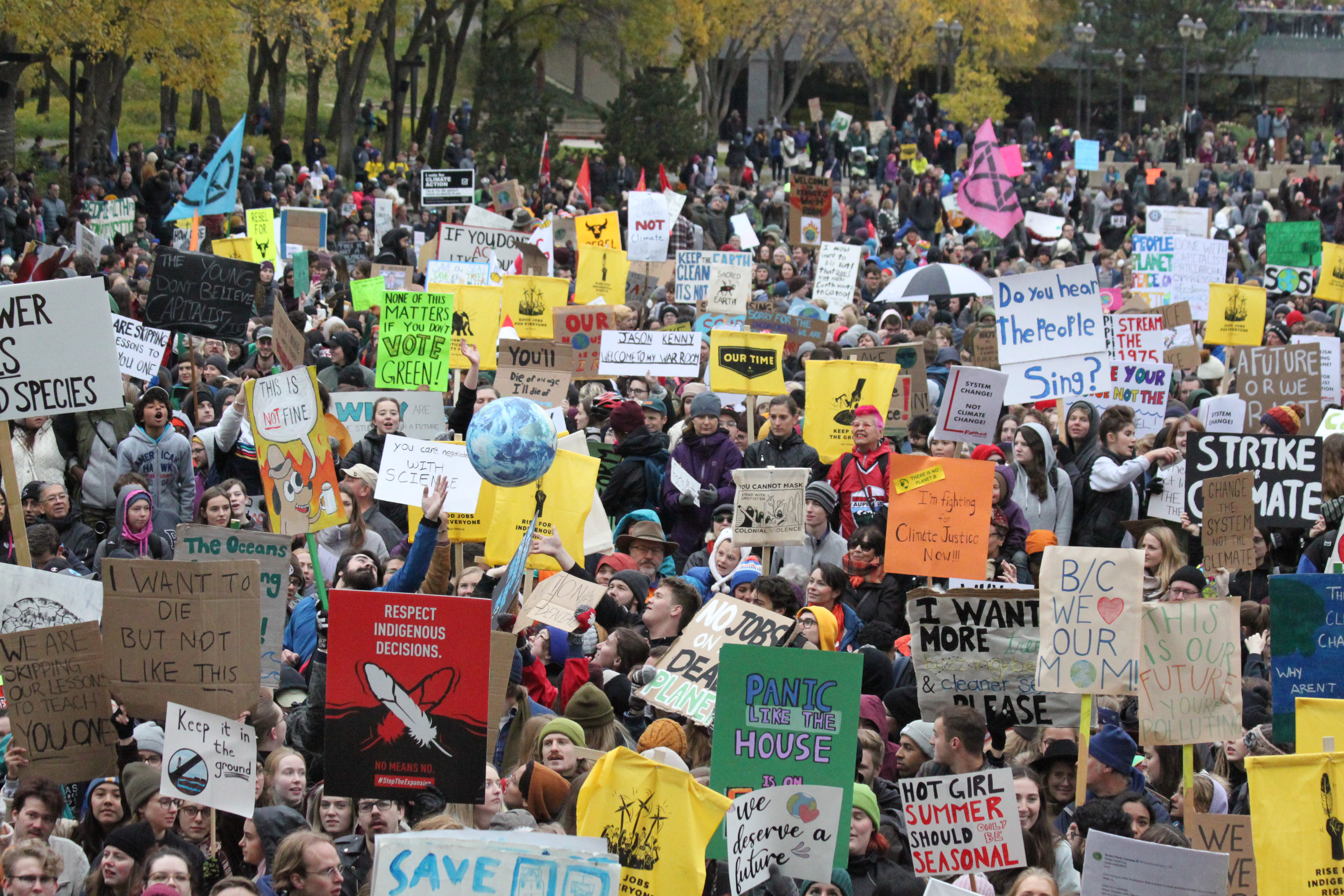 We work alongside community members and other groups to raise our voices against the oppressive and colonial structures that contribute to climate change. Using methods like street theatre, direct action, banner drops, marches, and protests, we listen and share, challenge and defend, critique and promote, rage and celebrate — all together.
We know that Alberta is uniquely positioned as a resource province. We have benefitted and profited from the extraction of fossil fuels, but we know that the cost to communities, our environment, and our shared future is too great to continue. Fossil fuel extraction must stop.
Fortunately, Alberta has huge renewable potential and we know that workers, communities and families can be supported and benefit from a just transition to renewable energy!